Fri

Sat

Sun

Mon

Tue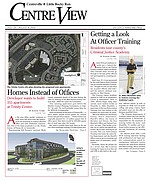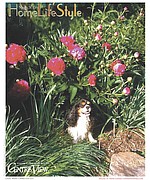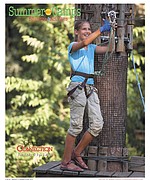 More Stories

"It is well past time for the Fairfax County Police Department to start providing timely, honest and effective communications with everything it does." When former director of Fairfax County public affairs Merni Fitzgerald delivered the final report and recommendations of the communications subcommittee of the Fairfax County ad hoc commission to review police practices, commissioner Joseph Cammarata responded immediately to those words in report's introduction.
Kara Moore recalls the benefits of golf during her time at Westfield.
Kara Moore was a four-time regional qualifier for the Westfield girls' golf team.
Certified technicians from the Sully District Police Station will perform free, child safety carseat inspections Thursday, July 30, from 5-8:30 p.m., at the station, 4900 Stonecroft Blvd. in Chantilly.
Police PFC Earl Culbertson is honored as the Officer of the Month.
Reliable, a team player and a skilled motorcycle rider — that's how Lt. Tim Burgess describes police PFC Earl D. Culbertson. In fact, as Culbertson's supervisor, Burgess thinks so highly of him that he nominated him for Officer of the Month.
The following incidents were reported by the Fair Oaks District Police Station.