Mon

Tue

Wed

Thu

Fri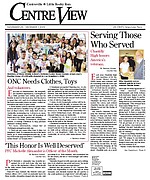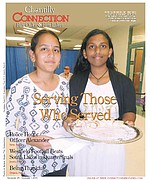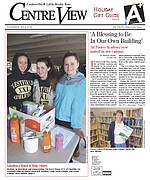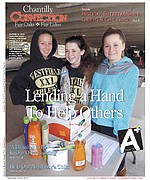 More Stories
Letter to the Editor
After reading a letter to the editor by Shumaila Ahmad, "Hatred and Ignorance," I was inspired to add my support and thoughts.

Twenty-two seniors were awarded National Merit Scholar certificates on Friday, Oct. 23 at Centreville High School. Two of the recipients are also National Merit Semifinalists. The National Merit Semifinalists are Emily Angelotti and Grace Chu. The commended students are (in alphabetical order) Brent Bailey, David Bennett, Elizabeth Earls, Christian Gehman, William Holincheck, Christopher Hurt, Michael Kastanowski, Jedrick Kim, Joseph Kim, Yevin Kim, Seung Joo Lee, Michelle Nguyen, Rafael Olivas, Patrick Pankratz, Jarod Raedels, Katherine Ryan, Elizabeth Vanyan, Adam Waldmiller, Rebecca Yoo, and Daniel Zhang.

Tom Healy of the Elizabeth Ann Healy Foundation presents a $2,500 check to Centreville High School's Best Buddies club at the end of half time during the Nov. 6, football game against Robinson Secondary School.

Ad Fontes Academy now united on one campus.
It's been a long time coming, but Ad Fontes Academy can finally be described as a school united.
In October, 2015, 20 homes sold between $850,000-$79,900 in the Chantilly area.
Chantilly Home Sales: October, 2015